CREATE 360 CAR INTERIOR AND EXTERIOR PHOTOGRAPHY
With Glo3D 360 car photography software, you have most of what you need to create a car 360 interior views and exterior photos right at your fingertips!
Here you find a complete list of what makes our platform special.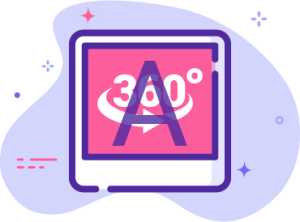 Custom Background for your 360 Car Photography!
 Your desired image background, blurred background, and white background can be applied to your 360 car photo. You have also several options to add your brand, slogan, logo, or any other specific information as a watermark. For example, your store name could be a custom watermark for your 360 car photo, so as your photo or video gets shared online, it is linked back to you.
Lots of
Car 360 Interior and Exterior Views
You can create unlimited 360 photo inside and outside a car on all plans, but at any given time, you are limited to the total models on your account. Don't worry since you can upgrade your account or delete an existing photo to capture more! Our FREE 360 car photography subscription offers unlimited captures and three 360 photo inside and outside a car at any time.
The hotspot technically lets you add even more information like explanations, reports, and manuals to a 360 car photo. Supporting media are texts, links, images, PDF, and MS WORD files.
High Resolution 360 Car Photography Studio
Higher resolution in creating 360 spin image means higher quality 360 photo inside vehicle and its outside with more details. Our 360 vehicle viewer can offer up to 16K resolution for your 360 car photography.
The goal here is to provide a seamless integration to any existing platform. This way, employees can capture, edit and embed 360 spin images fast and easy. At the same time, online shoppers can view the products from different angles. Most importantly, all of these with no extra load to your technical, graphic design or photography departments.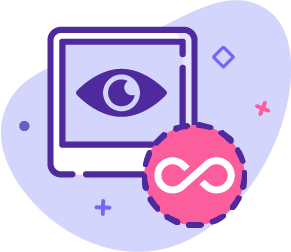 No Dedicated Hardware and Space Needed
During capturing 360 car photography process, the only thing that you need is a smartphone. Any dedicated photography knowledge and dedicated hardware is not needed. However, hardware like 360 camera or monopod can assist you, having more mechanical equipment will increase the possibility of unforeseen issues.
360 Car Photography studio!
With our built-in 360 car photo studio, there is no need to use any photo editing software like Photoshop to edit your 360 photos. Therefore, you can do it right from your Glo3D app when you create 360 view car interior and exterior. Check out our wide variety of adjustments, crops, and filters and apply them to your 360 photo of inside car and its outside using 360 car viewer to see the result.
Major Ecommerce Platforms
360 photo inside and outside of a car using Glo3D car photography software is perfectly compatible with well-known eCommerce platforms like WordPress and Shopify. Because we offer an integrated end to end solution covering capture, edit, and embed to your online store. we Also offer a FREE custom made add-ons to make the embed process easy by a simply copy-paste the URL. To see the link of our supporting platforms, Click HERE
Creating and sharing your 360 photo inside car and outside is fast and easy, similar to sharing a YouTube video. Put it simply, you can send the URL of a 360 view car to any one across any platform and no app is needed to view your 360 photo inside vehicle and outside vehicle.
Save a 360 Car Interior and Exterior Photography !
We offer FEED in Glo3D app enabling you to show your 360 car photos to others if they are public. Others can bookmark your photos and share them to their social platforms along with  your name. So, 360 car photos copyrights will be protected for artists and business owners making their content accessible to public.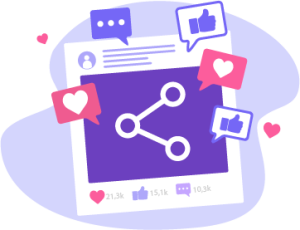 Full Social Media Sharing!
We automatically convert your 360 vehicle photos to a compatible format sharing quickly almost all available social media platforms. For instance, we generate a video and have it ready to post with your own watermark on Instagram. Besides, if you would like to share with Facebook, LinkedIn, or twitter, we share the actual interactive 360 car image format.
360 Car Photography Gallery !
We will automatically create your own dedicated page since you capture 360 photo inside/outside car. This page contains all your 360 images. It can be shared with others and they can interact with it. In addition, you can decide which model is either public or private. Let see a sample 360 photography gallery here!
Existing Platforms Integration
We can easily integrate our platform to an existing platform using custom coding and provide a cost effective 360 view car interior and exterior solution that serves employees and buyers as if it was fully developed in house.
GIF and MP4 Export of a 360 Spin!
Once you captured the 360 car photos, it's the time to share it! Many formats such as GIF and MP4  are available to share, all with a push of a button! Simply, you can also embed the interactive format to your website or online store.
Time Lapse is a great feature to take a 360 car photography. it means that each new frame has the transparent version of the previous frame overlay., so you can use it to adjust your next frame. Once the capture is complete, the Glo3D app will automatically put all the car photos into a seamless and interactive 360 spin image letting others see it from different angles.
Panorama is a great feature that allows anyone create an amazing car virtual tour. You can take a panorama photo of 360 view interior and exterior using the Glo3D app. Few panorama photos can be added to an album and create a virtual tour of a vehicle, without any knowledge of coding or graphic design!
Embed 360 Car Photo to a Web Page
Once you finished capturing and editing, you can embed the 360 car images into any website. To make things even easier, we have created FREE plugins for all major eCommerce platforms and WordPress. These add-ons allow seamless integration to your online store. To see a complete list of available plugins and tutorials, please visit HERE.
Backlink a 360 Spin image!
Similar to Pinterest, you can assign a URL to your 360 car photo. So, visitors can be redirected to your website or where the link refers to and get more information about the 360 spins and possibly how and where to buy.
Custom Field and Custom Album
Custom fields like size, material, and color are a fantastic tool to offer organized information on your 360 car image having searchable contents. Moreover, we designed "Custom Albums" to enable you to organize your 360 spins in categories and help visitors having a better understanding of your photos.
Single Frame and Multi Frame Download
The main idea behind 360 car photography software is export the captured photo into many formats. This feature lets you save a single frame whenever and wherever you need it. Besides, once you created a 360 spin image, you can download all frames as 2D images for additional editing, marketing or other purposes.
360 Spin Photography with DSLR!
Glo3D 360 car photography software lets you capture, edit, and embed stunning 360 car images. In addition to typical JPG format, you also have the option to receive the RAW format exporting to any other third party software and applying additional edits. To learn more please visit our product page.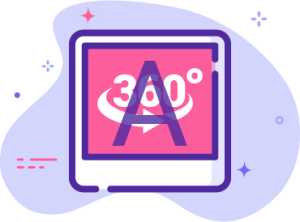 Self Serve Knowledge Base
We have lots of videos about how to use our platform, tips, and tricks on 360 photography. Click here to watch them.
Multi Level Zoom for 360 Car Photo!
We offer multi level zoom when you create a 360 spin image with up to 16K resolution. So, you can show the most detailed parts of your car, and focus on what you do best as we manage all the complicated technical parts!
This feature becomes handy if you want to share your 360 product photo with very few people. Once you capture a model, you can choose to make it public, and everyone can see it. But you can make it unlisted, so ONLY people that have the link will be able to see it.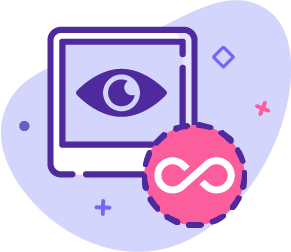 Unlimited Number of Views
Although many of our competition limit how many times a 360 spin image can be viewed across all platforms, Glo3D car photography app will have your 360 photo inside/outside vehicle in all platforms with no limit in the number of views and shares.
Multi Image and Video to 360 Spin Image!
You can convert captured photos and recorded videos to an interactive format. The conversion of video and 360 spin images, gives you the power to convert one medium to another as you need. It would be a recommended way if you want to migrate from any of our competitor to Glo3D app.
Most Flexible 360 car viewer!
Having a number of flexible frames will result in creating a quality 360 photo inside and outside car. In short, each 360 vehicle photo consists of a number of 2D frames. So, the higher number of frames, the smoother the rotation and the better final results. In addition, some manual turntables are limited in the number of notches for each move and that's how our flexible inside and outside car viewer can accommodate any number between 24 and 90.
CDN stands for Content delivery network. Our cutting edge technology provides high speed availability and performance by distributing the service spatially relative to end users.
Some businesses may have legal or internal management limitation on where and how the 360 spin photos can be hosted, processed or stored. In these cases, we can arrange a custom solution to work with your current platform. In other word, we build everything on top of your existing infrastructure.
If you need to have the full control but you don't have any existing platform or infrastructure, we can help you choose the best solution, and set up your own local or cloud infrastructure. We also pass over the full control of the platform to you or your team once the project is complete.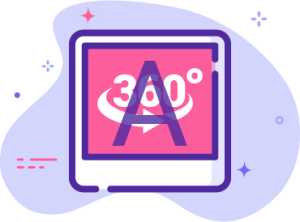 Self Serve Knowledge Base
We have lots of videos about how to use our platform, tips, and tricks on 360 photography. Click here to watch them.
As you create 360 car images, "My Feed" gives you the power to showcase a selected number of your 360 view car interior and exterior to the public.