Hotspots and condition reports
Condition reports and hotspots enable you to provide more details about what you want your audience to learn.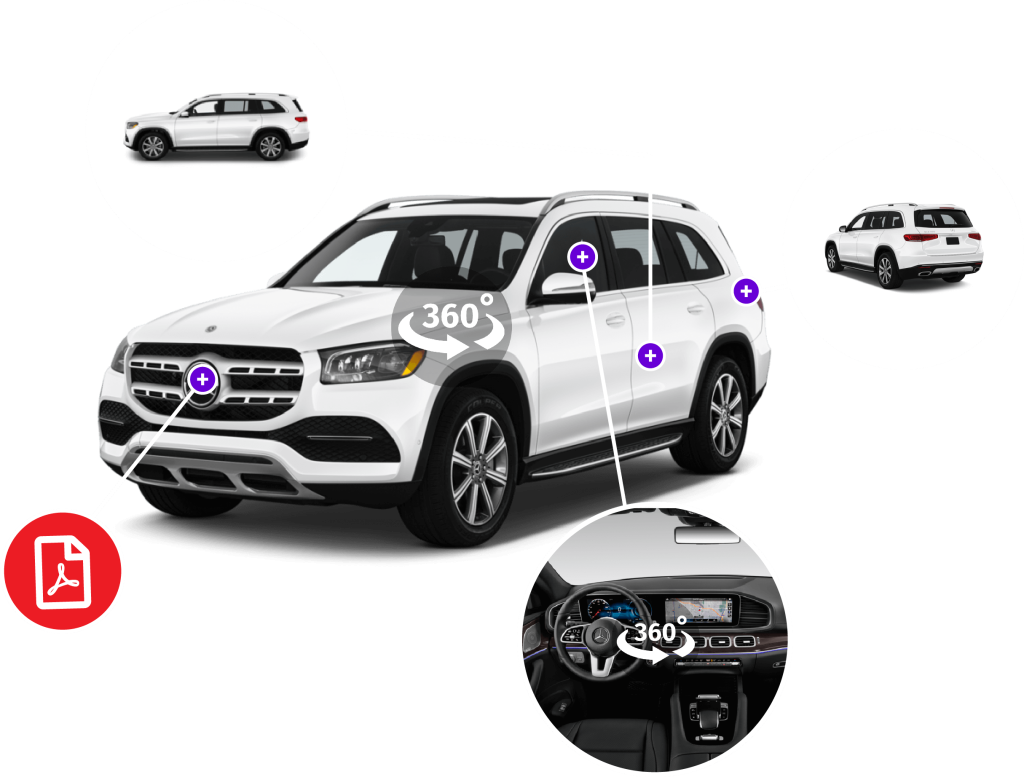 If you see some tears, scratches, or dents, they can be added to the report embedded in the final 360 car photography. Use a ruler, for example, to let your audience understand the scale. You can determine what part of the car it is, its description, and what kind of scratch it is. It will help the audience to estimate how much it costs to repair or gives them an insight into any other disclosure. You are also able to attach a video, just in case the scratches are not easily seen in a photo. In the feature report, we have three different sections including comfort, luxury entertainment, and safety. By tapping on the photo, you could assign a photo to that specific feature which will be shown in the gallery.
Next, it will lead to the last screen which is the most important feature. On the top right, with the horizontal elements, you can set up a privacy section. You can make the photos private and not publish them. If you get the photo to be public, it will be syncing in the first opportunity that our platform connects to your backend inventory or the third-party inventory management. You can also keep it as original or use auto-alignment to add some effects to it. The original photo is a raw capture that is not suitable to get published. So, it is strongly recommended to use auto-alignment and virtual turntable.
There are other options such as adding your brand, slogan, logo, desired image background, blurred background, and white background. By clicking "Save", you will be navigated to the home page, and it will start uploading the process.