Car Undercarriage Photography
Car undercarriage photography provides valuable insights into the condition of the car underbody. It helps identify potential issues such as rust, leaks, and damage to vital components to make informed decisions about car undercarriage inspection, repairs, and pre-sale valuations.
Glo3D App using AI algorithm and advanced image processing provides car undercarriage photography giving a closer look at the car's undercarriage with minimal hardware and no permanent structure needed.

Vehicle Undercarriage Photography Use-Case:
How Car Underbody Photography Works?
Using AI, the entire vehicle undercarriage photography including scanning and creating a high-resolution image will take about 2 minutes.
You can build trust and elevate your customer experience by showing what they couldn't see.
Rover is the main robot that goes undercarriage and scans the components
A proprietary railing system that matches and guides the rover
Android app that is used to monitor and control the system



One-time hardware cost of

$2,999
USD
+
Monthly subscription of
$1/car
Car Undercarriage Photography Benefits:
No limitation in what you choose!

GLOVER car underbody robot can accommodate any length and travel any distance since it is not tied to a fixed structure or rail. Therefore, it is possible to expand to almost any vehicle or equipment such as trucks, trains, and heavy machinery.
Save time with no specific staff!

A regular person with no specific photography knowledge can complete the car underbody photography in about 7 minutes, and you don't need to hire a dedicated staff.
Save money in two ways!
GLOVER can save you money because:
1- It relies on AI and advance image processing to reduce the cost of hardware required to capture a full vehicle undercarriage photo.
2- GLOVER undercarriage photo solution can be used at the same time that other photography process is taking place, thus same staff can operate both main photography and the underbody photography.
Forget about heavy & hefty hardware!

Glo3D advance image processing has made it possible to use just a camera and simple rover to capture car undercarriage photos. You no longer need to think about installing heavy and complicated hardware.
No installation!

Typical car underbody photography solutions require permanent structures, installation, and major adjustments like excavation or power improvement.
But GLOVER just uses a robot to scan the undercarriage of a car, so it just needs a regular floor.
No effort to run!

Since our automotive underbody photography solution doesn't need any additional hardware or structural changes, it is possible to deploy this fully mobile solution at any location, with spending the shortest possible time.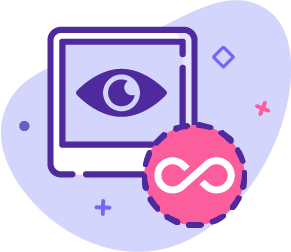 Quality image!

Glo3D vehicle underbody techniques coupled with our additional LED lighting, provides a super high resolution image were you can see every detail such as rusts and loose screws.