General Car Photography Articles
With the advance of the technology, car photography has undergone several fundamental changes so far to such an extent that we witness emerging methods like "360 Car Photography" that revolutionized the industry substantially. So, in this page, we aim to keep you updated about the most recent trends and tips of 360 car photography knowledge. Here you find a complete list of the tutorial articles.
Now, more people are choosing to purchase their cars online, and it's forever changed the way dealerships do business. 360 car photography plays a crucial role here by boosting online presence and revolutionizing online car shopping. It's the solution that car dealerships can make the most of to grow their market share.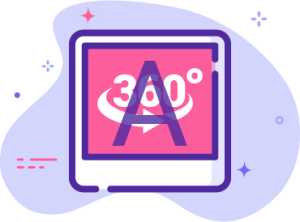 In this article, we will explain how to create a 360 virtual tour of your car, this will elevate your customers' online buying experience by providing an immersive view from all angles. To produce this virtual showroom, you will not need any technical photography knowledge, post-production editing skills, or dedicated hardware. Our simple capturing process will allow you fully remove and customize the background, add a virtual floor and give your 360 tour a turntable-like effect to meet your needs. Within 15 minutes you will have a 360 virtual tour with custom branding, interactive hotspots, condition reports, and more.