360 Car Photography Features
When you have completed capturing 360 car photos, there are several 360 car photography features you can set up to have a quality virtual car tour. These 360 car photography features range from auto-alignment and auto-scaling to custom background and virtual turntable. You can find them in more detail as follows.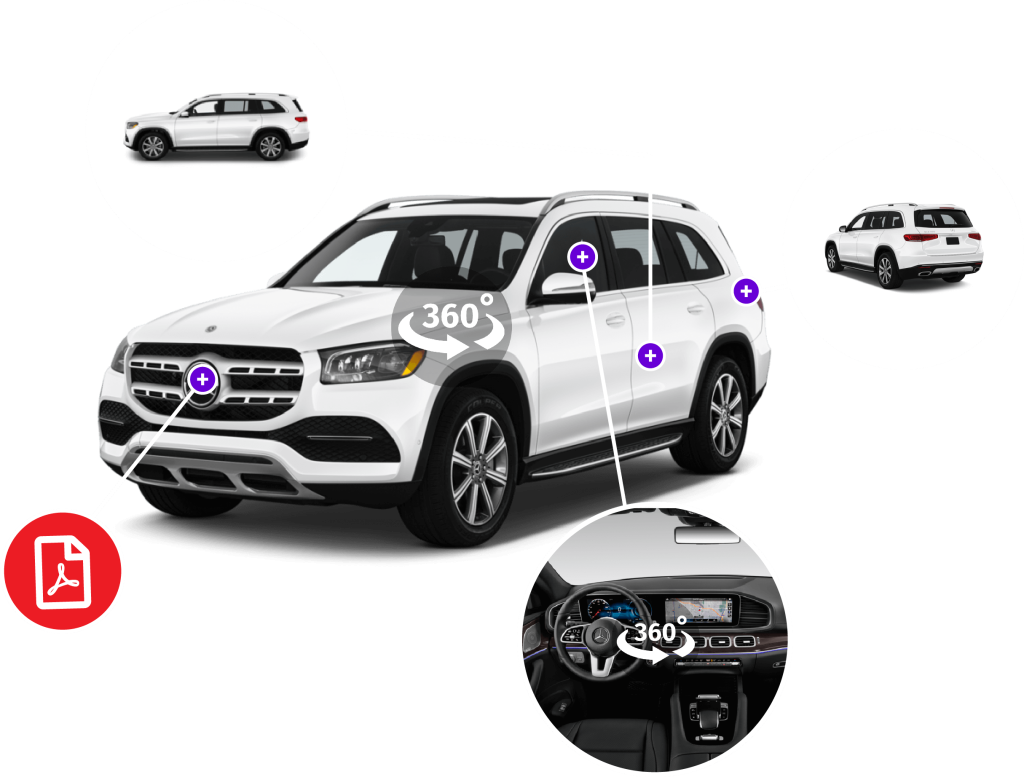 Once you have completed capturing 360 car photos, we will take your model through an extensive process of background removal, auto-alignment, and auto-scaling using artificial intelligence. We also improve the image qualities using AI. The pictures will be assigned to hotspots and then we place them on the 360 photos. We apply the virtual turntable to it to see how it looks. You can log in to your account on Glo3D.net, and see the list of cars you captured, the list of features, and other options.
We also have nearly 40 photos that you could use as the custom background. If you have a promotion event, for instance, you can use the related banner. After embedding the photo into your website, we automatically add a gallery set at the bottom in addition to a 360 photo. There is also an option to add or hide a watermark. You can zoom in to see the interior photos and condition reports, also change the language, color, and lots of options making your photo fully customizable.
A URL link or a QR code allow you to share car photos. You can download a single frame, or multiple frames, generate GIF and MP4 format, and set a default angle to the photo. They can be classified using albums based on the make, date, or any other criterion. We have also a Facebook app that automatically integrates the 360 photos into Facebook. and creates a Facebook virtual showroom.